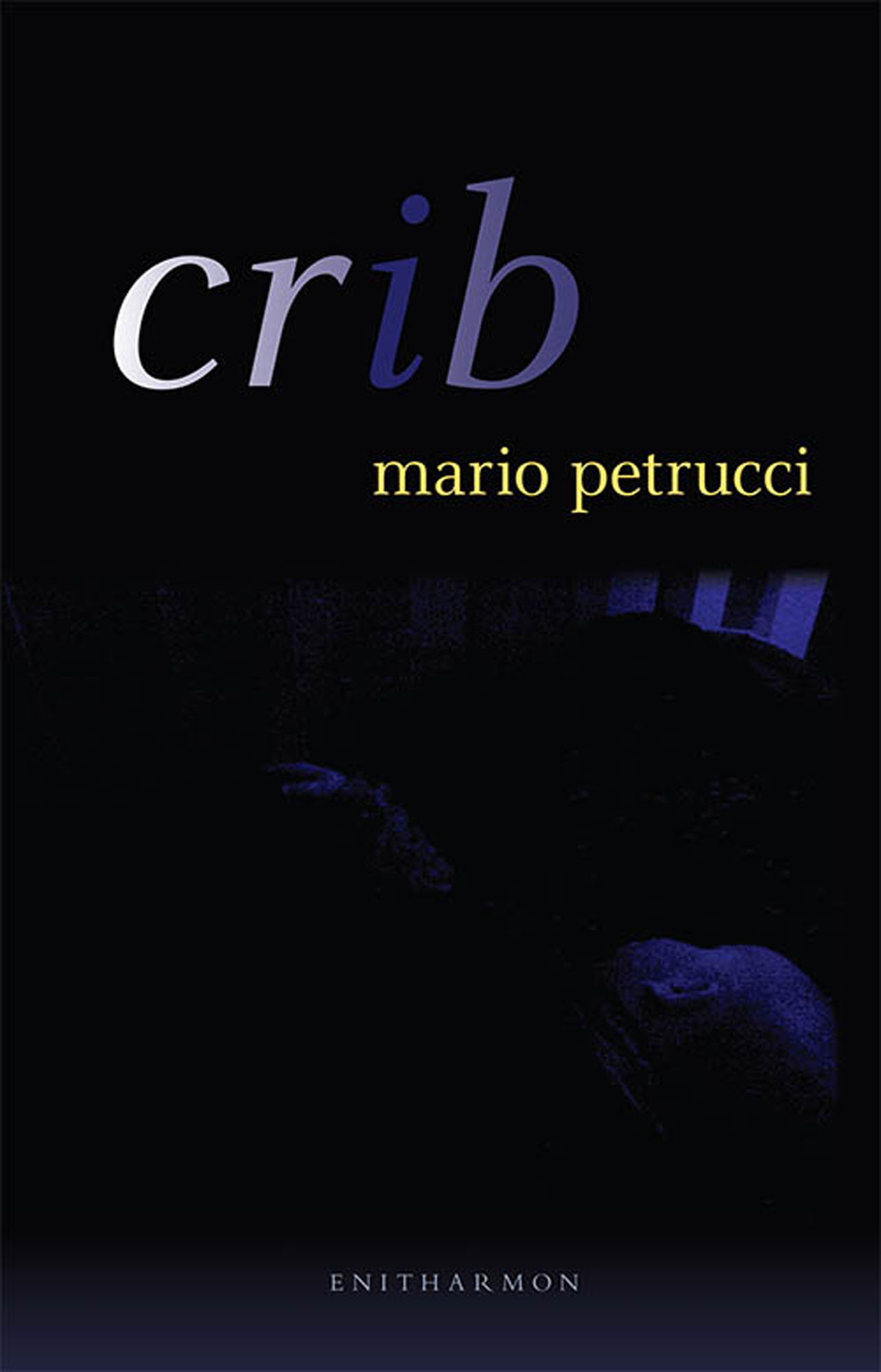 To order crib, contact Enitharmon Press by clicking here: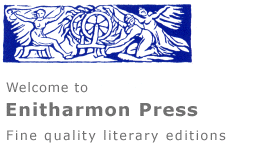 or contact Mario at mmpetrucci@hotmail.com

one boy

that complex guttural
bathplugs
make
endless
glottal stops
culled from swamp
small bib-talk in
a stomach
never
growing
up – that slow
suck of flesh sweeter
off stone as though
a peach could
kiss
son –
through stone
flesh air each care
-conducting sound how
ever botched or
parched
seems
with or with
out us a world world
bent on speech

(c) Mario Petrucci 2014
Listen to a brief audio excerpt from crib ... here.
"Petrucci's tulips promise to grow into a truly ambitious landmark body of work."


PBS Bulletin

"The language here is rich yet pared back, displaying a tenderness of thought alongside a sharpness of wit. These poems... record a father's love for his son and a wonder at the marvel of a child's imagination."


PBS Bulletin (Autumn 2014)

"The language is spare… alert to the way a poem's lines can eat into the whiteness of the page... crib is invigorated as much by an acute awareness of fragility and temporality as it is by a celebration of new life."


The Times Literary Supplement

"Slows us down and shows us how to read differently... an imagistic reading experience punctuated by quietness and space. Death is transformed into a subject of calm. This gentleness and sense of measure washes through crib again and again."


Poetry London

"There's certainly not much else like this around British poetry at the moment."


Martyn Crucefix


crib draws on the 111 poems Mario Petrucci composed for his newborn son, a series completed on his first birthday. Tender though never sentimental, inventive yet anchored in physical and psychological reality, this many-sided poetry records a father's profound attentiveness to his boy, refracted through the poet's radical devotion to language. In its fascination with infant consciousness, crib adds a distinctive strand to Petrucci's immense i tulips sequence. Bringing wakefulness and sleep to archetypal pitch, these lines extend paternity into fresh dimensions that encompass ecology, geology and cosmology until, with Walt Whitman, we witness how "the grass is itself a child".

* * *

"This poetry is a kind of night-fishing, poem after poem casting out its thin line of sound and image, reeling in a sudden arresting idea or touch of subtle beauty. With rich vocabulary and melting syntax, crib trusts to the slippage from sensation to thought and association, back to sense. The poems stretch linguistic awareness and challenge easy resolutions, but are never an arid exercise, rooted as they are in that deepest and most physical human experience – the bond between parent and child."

Philip Gross


"Petrucci is somebody working with a lively circumspection in a tradition he's demonstrating not to have been merely an early-to-mid-20th-century exploration."

Roy Fisher


"Informed by Rilke and Stevens, but with a brio and tenderness all of their own, these new lyric poems are modernist marvels, word sculptures pared to their very essence."

Poetry Book Society Bulletin


"Imagery and intention rise to the considerable challenge Petrucci has set himself, expressing encounters between the consciousnesses of infant and adult in fragile yet strangely robust language."

The Frogmore Papers

[#85; Spring 2015]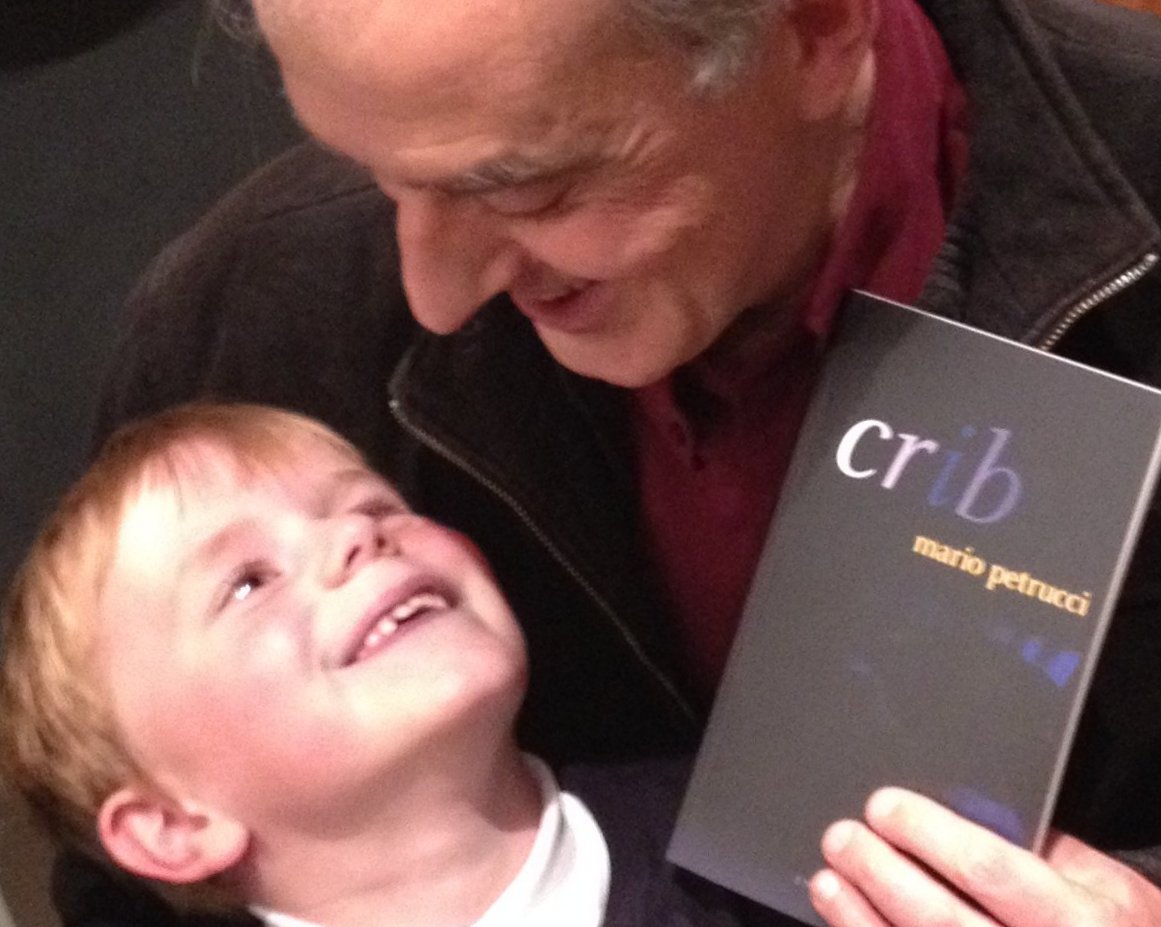 Father and son at the Enitharmon launch, 6 November 2014 [Bury Place, London].